Section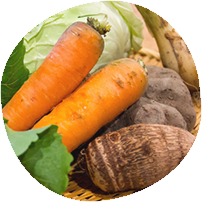 The fruit and vegetable
Vegetables section
The fruit and vegetable
Fruit section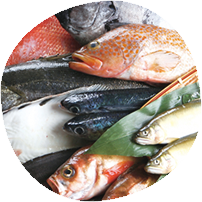 Marine Products
Fresh fish section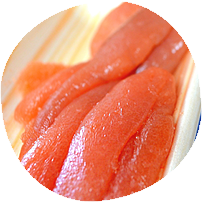 Marine Products
Drying and Salt section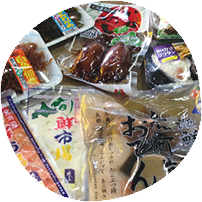 Marine Products
Processing section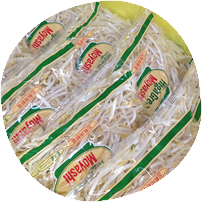 Marine Products
Food section
---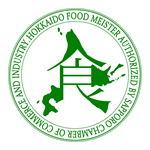 Hokkaido hood Meister who can know, learn and tell a food in Hokkaido well is enrolled, and I deepen my understanding to the advice, the health and the food culture which utilize right knowledge about marine products, a yield and the produced ingredients for consumer's eating habits in Hokkaido, and a fresh thing and vegetables and fruits are telling a wide area "the ingredients from Hokkaido".
---
Daily operations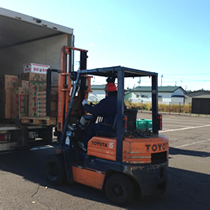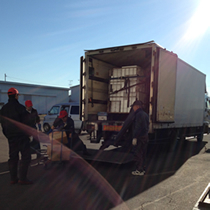 Unloading
We devide the fresh products from Sapporo. Kushiro and Kitami to sell to the retail stores.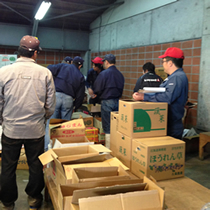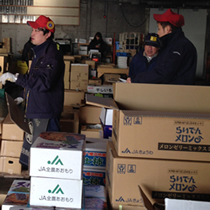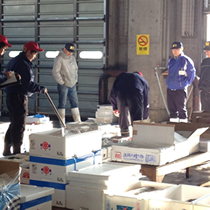 Auction
Vegetables and Fruits section start at 8:15am, fresh fish section start at 9:00am.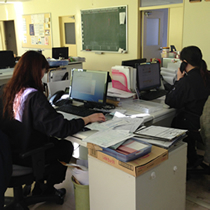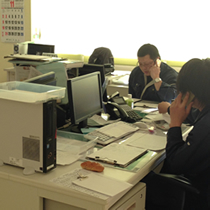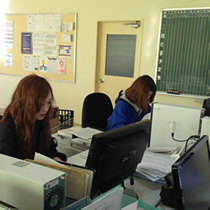 Office processing
Each staff works on stock and selling.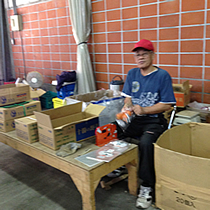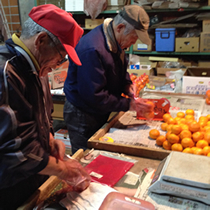 Packing
We will pack our and deliver products as retailers' requests.
Special Events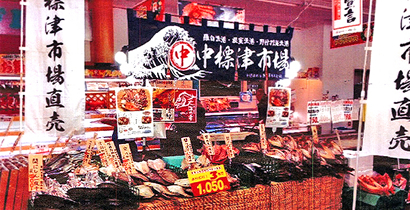 I cooperate with event traders and keep the booth, and it's getting ready in order to do an event at every region of the country from this fall.
The exhibitions and business meetings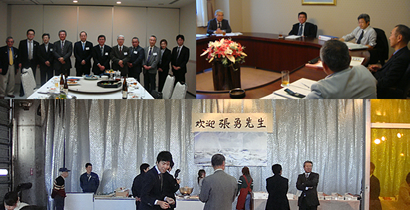 Cooperation promotion oommittee October 2011
[Talks centering on Fresh products of Hokkaido with Nakashibetsu Public Looal Wholesale Market.]



The exibitions and business meetings of Hokkaido and Tohoku June 2014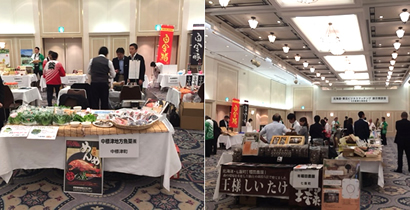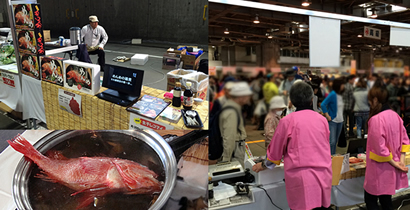 Sapporo Central Wholesale Market Consumption promotion Fair 2014
September 2014

We advertised Boiled Memme/kiohiji rookfish and sold Dry saffron ood to the Customers.

A Convivial Party November 2014.

cooperated by Nissyo Co..Ltd
Hokkaido New Energy Co.,Ltd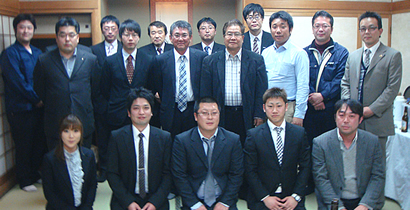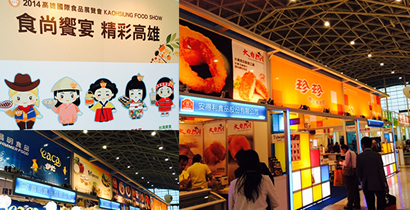 The inspection training in Taiwan ~Kaohsiung International Food Exhibition November 2014

Dinner Party

President Hisamitsu and Chairman of the Board Lii